3 Questions To Ask Before Choosing a TMS Provider 
Is a new TMS on your to-do list for 2020? The right transportation management system helps improve efficiency and visibility by coordinating planning, execution and reporting, which is becoming increasingly critical as supply chains become more complex. While a TMS used to be a big investment reserved for the largest companies, supply chains across the spectrum are growing in complexity – and shippers are demanding solutions from their providers. 
For LSPs, a TMS can help streamline tasks, maximize staff time, reduce errors and enhance relationships by creating efficiencies for you and your clients. Ideally, a TMS offers cost savings on shipping as well as indirect savings through overall process improvement. An ARC Advisory Group study reported that implementing a TMS lowers freight spend by about 8% on average, and a majority of shippers say that less than 10% of those savings were absorbed by the cost of the platform itself. 
Simply put, the potential ROI makes a strong case for the value of a TMS. That helps to explain the uptick in TMS investment, with Marketwatch reporting the TMS market will grow by a nearly 15% CAGR over the next five years – reaching $36 billion in 2024. 
With so many options out there in terms of features and functionality, how can buyers evaluate a system effectively before committing to it? Here are three key areas to consider.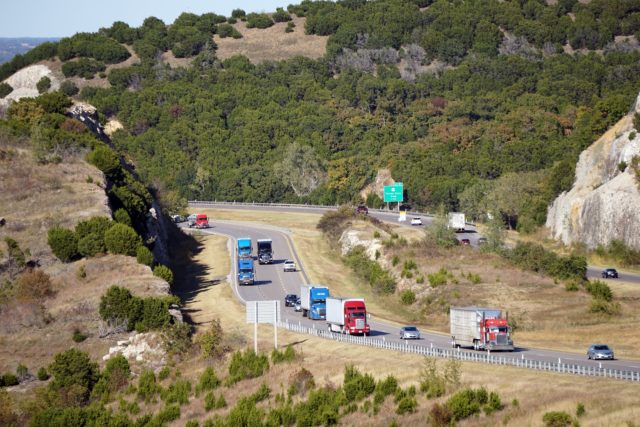 How much time will this TMS save us through automation? 
The goal of a TMS is to trade cumbersome manual processes for faster, automated ones. For example, a TMS platform can help eliminate the time your team spends gathering spot quotes from different vendors by pulling real-time rates into one centralized dashboard for comparison. While all TMS players claim to save time, look for one built with the latest technology and features to deliver on that promise successfully. 
Historically, many TMS platforms have used EDI to streamline processes. Most recently, that technology is going away in favor of APIs, with 55% of supply chain executives saying they're considering APIs as an alternative to EDIs. While EDI transmission methods can create delays that last up to two hours, APIs offer simple, instant connections to perform everyday logistics tasks faster. The Primus API automates key operational processes like rate shopping, dispatching and tracking, shipping and invoicing, and giving businesses more control and flexibility over their freight moves.
Will this TMS work for my particular modes and freight needs?
Do you ship small packs, LTL or FTL? Do you have preferred carriers? Make sure your TMS can keep up with what you need to accomplish. An API-enabled TMS like Primus makes it easier to purpose-build a solution around your needs. With more than 120 vendor integrations available, Primus allows you to create a centralized database that automates operations – regardless of how you ship. For example: 
For Full Truckload moves companies can subscribe to integrated load boards, or build their own bid boards by using integrations. 

For LTL or Volume shipping users can connect directly with carriers or to 3PLs, eliminating the need for manual double entry on rates. 

Small pack shippers can connect directly to leading package providers to generate shipments and labels from one system. 
These examples also demonstrate the importance of a flexible platform. As your needs grow, you don't want to outpace or outgrow your TMS. That's why it's crucial to find a provider that is not only a vendor, but also a reliable partner who can add value through customized solutions and scale with your business as needed.
Will this TMS be simple to set up and use for my organization? 
Getting the most value out of your TMS means minimizing user struggles with the platform. A cloud-based tool, like Primus, can offer efficiencies to many users through simplified setup and continued new enhancements. It eliminates the need for expensive onboarding and training, because it can be deployed and implemented in a matter of days. It also supports efficiency through a 100% web-based interface, providing easy access across all locations, browsers and devices. 
Additionally, Primus' UX is designed to be user-friendly, even for non-technical users. In fact, most users report feeling comfortable using Primus in just one session. That ease of use is important not just for your team, but also for your clients using the customer portal. By empowering shippers to run rates, book and track on demand at any hour, a TMS can help support overall client satisfaction and retention.
Asking the Right Questions
During the search for your next TMS provider, it's essential to ask the right kinds of questions to ensure that the needs of your organization – and your clients –  are met. Efficiency, functionality, technology and user experience are all important when it comes to selecting a TMS, and Primus is designed to meet these needs for you.