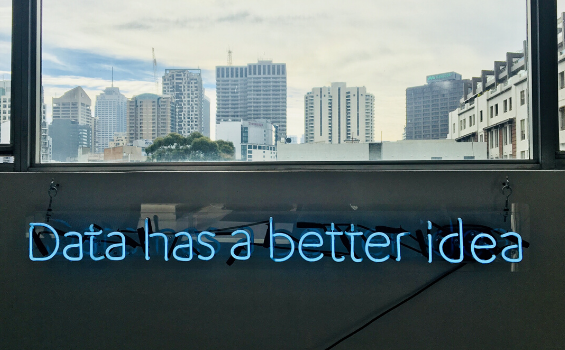 Streamlining operations through automation is the dream for nearly every business, particularly those in the transportation and logistics sector. As they grapple with labor shortages and rising demand from e-commerce and brick-and-mortar channels, providers are seeking ways to do more with less by eliminating manual processes.
Thanks to a new wave of technological advances, a growing number of logistics companies are turning to automation to stay a step ahead. The transportation and warehousing sector has the third-highest automation potential of any industry, a recent McKinsey report found, with companies exploring automation for everything from trucking to port operations.
For shippers and logistics providers, one natural place to start is with your transportation management system. Too many businesses are still performing tasks like quote management manually, which leads to wasted hours shopping for rates, delayed information, and uncertainty about whether you're using the most effective modes and carriers. That's where an API-enabled TMS comes in.
By using APIs to connect your TMS to all the carriers you use each day, your organization can create streamlined end-to-end processes that improve team productivity and client satisfaction. Intelligent integrations deliver carrier connectivity and allow operations to process more loads at the best rates and service levels without adding staff, giving your business the support it needs to scale faster. A robust TMS is also a powerful selling point for logistics providers, enabling shippers with self-service capabilities that allow them to manage their freight easily alongside your company.
With hundreds of potential integrations available through our APIs, Primus is a technology-rich, API-enabled TMS that gives businesses enhanced power, ease and flexibility over their freight management. Here's how we're helping teams work smarter through automation.
Quote management
To increase efficiency and access the best carriers, shippers and 3PLs need the most accurate and complete rates for a potential shipment as quickly as possible. An API-enabled TMS like Primus turns rate shopping and comparison from a manual to an automated process by integrating real-time pricing directly into the platform. LTL rate comparison across many carrier direct tariffs or 3PL rates is done in one streamlined function.
Quoting full truckloads users can subscribe to industry load boards and pull historical lane pricing into the Primus platform, or build their own database of FTL carriers and owner-operators to create on-demand bid boards.
The Primus customer portal gives your customers access to the same API technology via the web portal so they can source quotes anytime on their own, improving overall customer satisfaction, accessibility and visibility.
Having all rating capabilities in one central system allows the team to compare all available rates efficiently, so they can make the best service and price selection with every quote and shipment.
Shipping
Whether you're shipping less-than-truckload, full truckload or small packages, integrating carriers into your platform allows your TMS to do the work for you. Use an API to connect directly with carriers, 3PLs, load boards or small package providers and increase efficiency. By integrating these providers into your platform, users can electronically dispatch loads to vendors in a few clicks, without leaving the TMS and re-entering the same data again in the carrier's site. Pickup confirmations are automatically received in the TMS, and users can move onto the next load.
Once the shipment is in transit, an API-enabled TMS also allows for seamless, automated tracking. APIs can pull tracking statuses from vendors and bring them directly into the platform, keeping tabs on each shipment automatically from pickup to POD without any user action.
Planning to send an item through a small package provider like FedEx, UPS or USPS? APIs allow you to print carrier approved labels directly from your TMS.
Invoicing and aging
With vendor cost rating and sell rates calculated at the time of quote or booking, toggling between systems to enter AR and AP invoices from multiple vendors and customers is a time drain for many businesses. Through an API-enabled TMS, your organization can push accounts payable and receivable directly into the necessary accounting platform eliminating double entry. Integrating accounting software like Quickbooks and others into your platform allows for aging visibility and credit limit functions to be managed and viewed in the TMS as well as the accounting platform. Custom ERP and accounting software integrations through Primus provide the desired accounting system details in the TMS while increasing your organization's efficiency by automation.
Integrate and Innovate
With an API-enabled TMS, the dream of seamlessly connecting your processes becomes a reality. From inventory systems to e-commerce and shipping platforms to your accounting software, your organization can ensure all the parts of your business are in sync through integration. By automating and streamlining processes in your TMS, you can eliminate application fatigue and manually toggling from one system to another, handle more volume without adding staff, and scale your business faster.
In an industry that depends on speed, process automation can give businesses a critical edge. Not only does automation help reduce manual labor hours, it also leads to better quality and accuracy across your operations. With an API-enabled TMS, it's easy to access the tools you need for freight management and your supply chain – all in one place, all in real time.
Gain more access and more control over your data. Sign up today for a demo to start automating your TMS tomorrow.